Adding this traditional and petit Tango Show to the offer of Tango Show Buenos Aires
We are Tango, the most intimate Tango Show in Buenos Aires is now available here!
We are incorporating We are Tango, an intimate Tango Show which could be better defined much better as a Tango Experience instead of a Tango Show in Buenos Aires. Find out why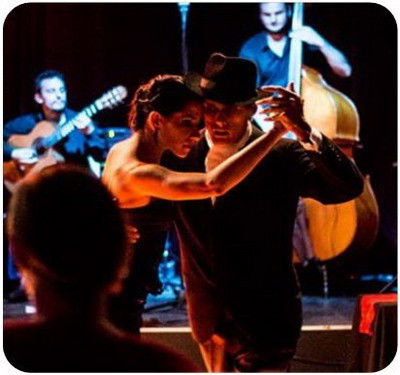 The tango couple beside your table at We are Tango show in Buenos Aires
This season we are incorporating We are Tango show, the most intimate show in Buenos Aires with only twenty seats available per night. This show is not done in a standard venue and is neither done in tourist neighborhood; it's a played in a cultural center in a distant area out of the tourist maps.

The show is based on the evolution of Tango, but unlike other shows, at WE ARE TANGO there is a young informal man who will guide the audience in perfect English introducing the sense of the different sets along the show.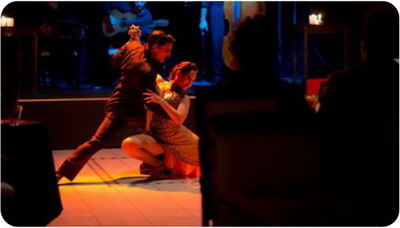 All the seats are in a semicircle surrounding the stage, so all the seats are in the front row. The only Tango couple of We are Tango show will dance at no more than six feet from the tables. Their wardrobe and Tango steps will change according the different times they are representing and it would be possible to see not only how they dance but also how they feel and enjoy the Tango.

The orchestra is a powerful trio absolutely engaged with the orthodoxy of Tango, well marked compasses ridden by classic melodies. The singer is a recognized singer from the new Tango generation with a rude but melodic voice which allows him to "tell" the Tangos instead of formally sing them, very appropriate to join the trio and to season this intimate style show.

The food consists in two traditional fingerfood steps: Empanadas as appetizer and "Picada" (wooden plank with chopped cold cuts, cheese and olives) as principal. The bet of We are Tango for a good wine boutique is an excellent partner for the dinner, as a welcome with drinks only based in local liquors.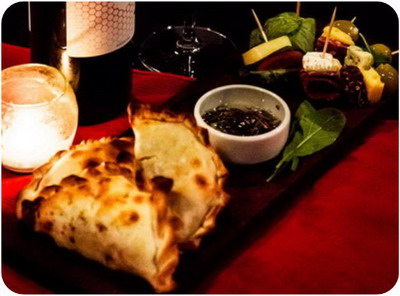 The end of the night is friendly Tango lesson given by the couple of the show.

We are Tango is not providing any transfer but we bring private transfer in (Deppending on the season it could have an optional additional cost)

You can check more about this show CLICKING HERE