EL VIEJO ALMACEN
DINNER + Show + Private Transfer US$ 134,90 US$ 89,90*!!

Rates:

Ticket Show: USD 69,90*


Dinner Show: USD 89,90*


VIP Show: USD 89,90*


VIP Dinner Show: USD 134,90*



*Private transfer to the place, and transfer back will provided by the standard Service of the Tango House. The offer is according to payment method but you will always get the best deal.

Agenda Info:
Schedule: 8,00 pm dinner, 10.10 pm show
Pick up: Free for San Telmo, Recoleta, Madero, Palermo and Downtown.
Duration: 1,40 hours
Pay in: $Arg, Cards, US$, Euro
Rates shown have a discount
INDIVIDUAL TABLES
Orchestra: 8 musicians on stage
Singers: 2, Virginia Luque, Hugo Marcel
Dancers: 8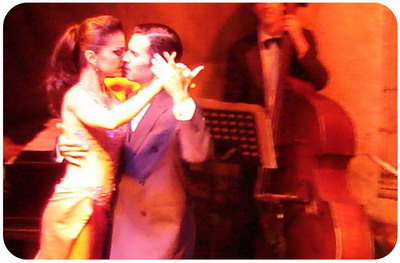 Established en 1969, El Viejo Almacen Buenos Aires is the first Tango Show in San Telmo and Buenos Aires, with a traditional and very Porteno style. Check the details about the show, the menu and Do your safe booking!

About El Viejo Almacen Tango Show:

El Viejo Almacen Buenos Aires is the first Tango show, created in 1969 by Edmundo Rivero a very important Tango singer who called all the big Tango stars to sing there. Survivor of all the changes of Buenos Aires city in two hundred and fifty years, the little building was a sailor's inn (The river was there at a few steps), customs, hospital, Russian restaurant, and finally a "Tango nest". All the Tango had happened there and a nostalgic lyric delivers us to its origins of mud, wine and tanguerean sadness "at an old warehouse of Colon Drive, where go those who had lost any faith"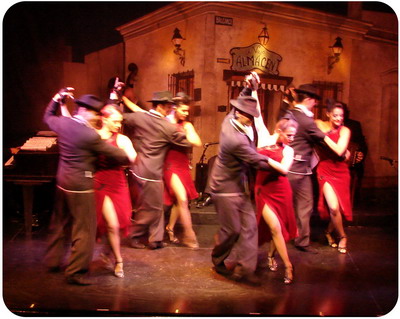 The current show respects the traditional structure of the Tango Show and includes folkloric plays. The tangos runs fluently and quickly as for the chorus as for the couple solos and the singers. Is remarkable to see how this quintet leaded by the bandoneonist (accordionist) have fun; they smile whole the time this is luckily expressed on their music. The dancers play in the both classic styles of the Tango Show, the stage Tango and the Tango to floor, composing passionate spins that leave the audience breathless. What can we say about the singer, Mr Hugo Marcel, a living glory of Tango, who travels easily the songs, imposing his personal but classic style. The show goes from the sensual to happiness. The folkloric group travels all Latin American classics and drives the audience excitement and clapping. The couples dance each one a love story, without words, but with the same language, Tango's.
For dinner, this Tango Show in San Telmo offers a three steps menu, we recommend the leek cream soup and the bruschetta tapas with cold cuts. For principals the chorizo beef and the wrapped chicken. For dessert don't miss Viejo Almacen cake, based on meringue and dulce de leche (caramel) or the chocolate mousse.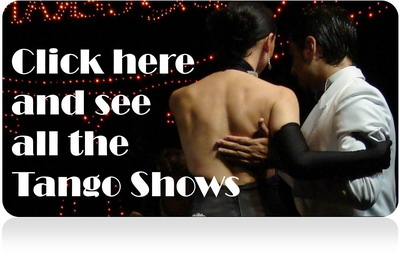 El-viejo-almacen-tango-show-buenos-aires