HOMERO MANZI
DINNER + Show + Private Transfer US$ 99,90 US$ 79,90*!!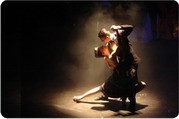 Traditional Tango Show
Rates:

Ticket Show: USD 59,90*


Dinner Show: USD 79,90*



*Private transfer to the place, and transfer back will provided by the standard Service of the Tango House. The offer is according to payment method but you will always get the best deal.

The Esquina Homero Manzi Tango show is outstanding for its quality for tango-to-floor (traditional) and its simply exquisite orchestra.

Agenda Info:
Schedule: 8,00 pm dinner, 10.10 pm show
Pick up: Free for San Telmo, Recoleta, Madero and Downtown. They cover other areas with a reasonable charge
Duration: 1,30 hours
Pay in: $Arg, Cards, US$, Euro, Paypal
INDIVIDUAL TABLES
Orchestra: 5 musicians on stage
Singers: 2
Dancers: 8
About Homero Manzi Tango Show:

This Tango house is in an historical Tango place, there is no other corner more "Tanguerean" than this one, where Homero Manzi wrote is famous Tango mentioning the place where today is done the show. The tango is named "Sur" (South)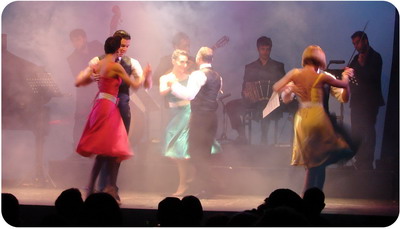 The show is consistently focused on Tango-to-floor (the traditional style), although incorporates the always necessary figures of Stage Tango. It is a pleasure to see the dancers move around all the time with a smile. The sensuality is also present in duets and many figures are just a perfect Tango postcard. The costumes are remarkable and go renovating along the show gifting us an explosion of colors close to the end. The singer brings a unique moment magically appearing between the tables and singing to us very close. The lady singer gifts us her warm voice wrapping us. The orchestra is a world class one and playing the Tango classics, can bring itself the luxury of fit arrangements of blues and bossa in an imperceptible manner and without changing the soul of what they are playing.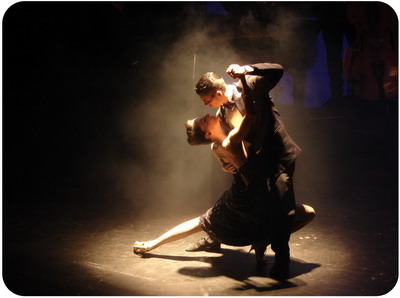 Food is quite local and with no frills or extravagance, is the food that any Argentinean family would try in a suburban restaurant, as also the wine (which is good). The highlights of food are the welcome with fried meat "empanadas" and coup of sherry, for appetizer, "matambre" (rolled filled meat) and the chorizo beef for principal. The dessert would be the "Homero Custard".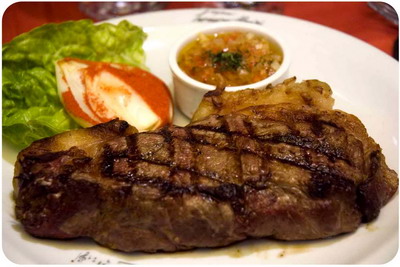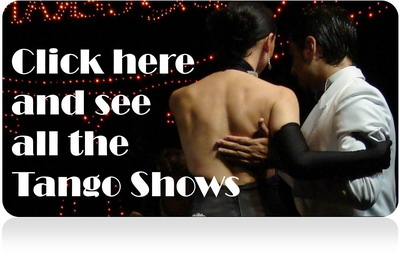 Esquina Homero Manzi Tango Show in Buenos Aires