TANGO PORTEŅO
Show + Private Transfer USD 87,90 USD 79,90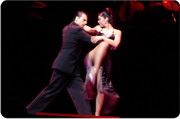 Ticket Show: USD 87,90 USD 79,90*


Dinner Show: USD 122,90USD109,90*


Executive Dinner: USD 149,90 USD 139,90*


Executive Show: USD 104,90 USD 94,90*


VIP Show: USD 169,90 USD 159,90*


VIP Dinner Show: USD 249,90 USD 229,90*



*Transfer back will be provided by the standard Service. The offer is according to payment method but you will always get the best deal.

Basic Information:

Schedule: 8,30 pm dinner, 10.10 pm show
Pick up: Free for San Telmo, Recoleta, Madero and Downtown.
Duration: 1,30 hours
Payment in: $Arg, Cards, US$, Euro. Rates shown have a discount
INDIVIDUAL TABLES
Orchestra: 12 musicians on stage
Singers: 2
Dancers: 14
About Tango Porteño Dinner Show:

This Art Deco huge Theater is probably the best located in town, just beside of the Obelisk, the portenean icon. The huge stage allows to show wide groupal tango playings with colorful scenographies. The orchestra is also one of the biggest and sounds impacting. The bright groupal playings is combined with impacting single couple dances, plempty of sensuality and fine taste. In addition the show have a humor (fine) that will season your night. Enjoy also the free and as fun as useful tango lessons, with the dancers that you will see later on the show. You will love this place! Speciall comment about the smart round tables (4 people).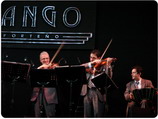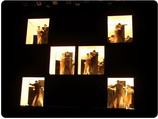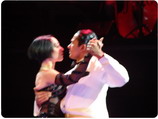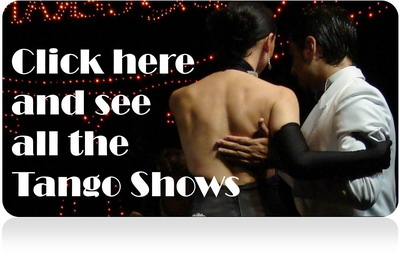 Tango-porteņo-tango-show-buenos-aires