The classic beef and empanadas still included in the most popular Tango Show in Buenos Aires
Upgrading excellence: Esquina Carlos Gardel renovated the menu
As every season, Esquina Carlos Gardel Tango Show in Buenos Aires had renovated its menu, keeping the classic dishes of Argentina and adding new gourmet options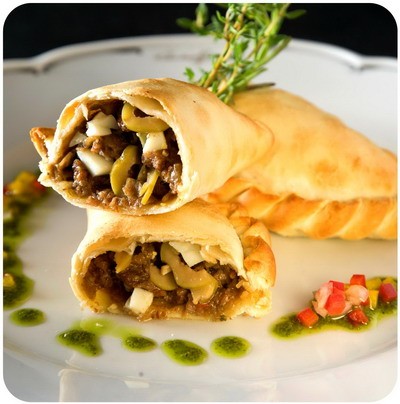 homemade style Argentinean empanadas at Esquina Carlos Gardel
New dishes had been included, new beef options, always using the best kind of meat (the Angus Cattle), farm chicken and Atlantic salmon.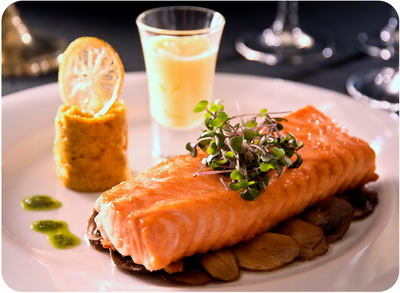 This classic TANGO SHOW, much appreciated in any traveler's forum due the quality of the show as the good service and food, always does a perfect combo between the authentic local food and the gourmet level. Well served beefs are now offered as classic Chorizo beef, as sirloin strip steak, with brown potatoes option or something more stylish like tomato cherries and rosemary butter.

Renovation of the menu reaches as the Standard menu as the VIPs menu option. The VIPs tickets also offers preferential seats and individual tables, champagne, upgraded wines and an exclusive round transfer in private car. Dessert options are based on two magnificent ideas: Lots of chocolate and lots of local dishes. In addition to chocolate mousse, there is a tasting of local desserts, including the famous dulce de leche.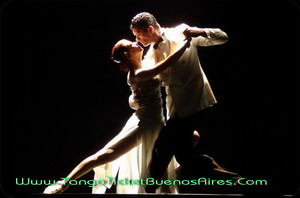 The dinner is always ending with a well done coffee that you can enjoy before the beginning of the show. The show is a travel to the passion of Tango, since its origins until the current days, the captain of this travel is a powerful orchestra which can easy flow on the classic and modern tangos. There is a couple of Tango singers able to deliver all the feeling of this special music, but over all, the Tango dancers will bright as in the single dances as in the chorus lines.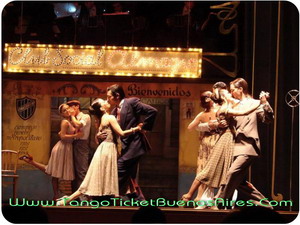 Transfer is given to most of the hotels including the Palermo ones and there is an option for access to direct private transfer in even booking the standard tickets.

You can explore the full menu, pictures and comments of the, detailed information clicking HERE


Esquina Carlos Gardel Tango Show Buenos Aires