PIAZZOLLA TANGO
Dinner US$ 119,90 US$ 79,90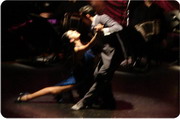 The nicest Venue for Tango Show in Buenos Aires




Ticket Show: USD 89,90 USD 69,90*


Dinner Show: USD 119,90 USD 79,90*


VIP Show: USD 113,90 USD 84,90*


VIP Dinner Show: USD 229,90 USD 189,90*



*Private transfer to the place, and transfer back will provided by the standard Service of the Tango House. The offer is according to payment method but you will always get the best deal.


Basic Information:

Schedule: 8,00 pm dinner, 10.15 pm show
Pick up: Free for San Telmo, Recoleta, Madero and Downtown. Palermo extra charge
Duration: 1,30 hours
Pay in: $Arg, Cards, US$, Euro, Paypal (always best in pesos or credit card)
Rates shown have a discount
Orchestra: 7 musicians on stage
Singers: 2
Dancers: 12

About Piazzolla Tango Show:
Piazzolla Tango show buenos aires is one of the beautiest tango stages of Buenos Aires, an old theatre that still keeping its charm, with golden balconies and a lot of red courderoy, that promises a nice view just with assist there.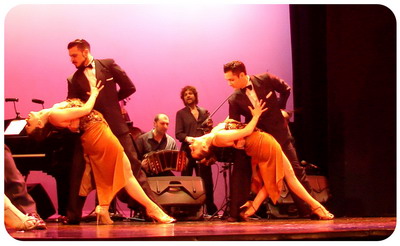 Perfect coordination of the Tango dancers at Piazzolla Tango Show

The show is a sample of powerful and adjusted Tango to floor (the most traditional) mixed with a touch of Tango stage. Good singers with nice sense of humor, seasons the play of an orchestra able to nicelly play classic tangos and modern ones written by Piazzolla, the brillant composer that made the Tango improve in the 70's.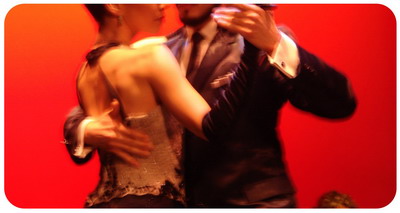 The background of different collors combines artistically the beauty of the theater with the modern conception of scenographic art.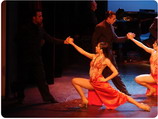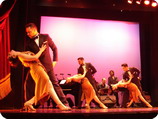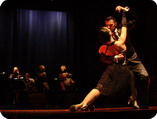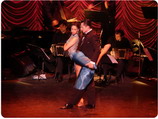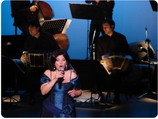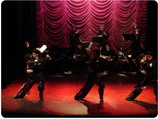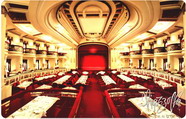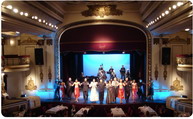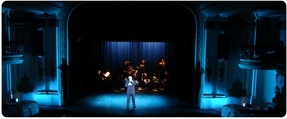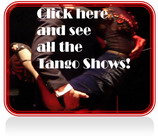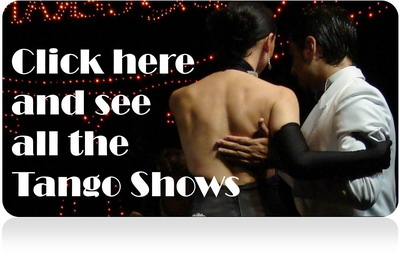 Piazzolla-tango-tango-show-buenos-aires