LOS ANGELITOS
DINNER + Show + Private Transfer in US$ 140 US$ 89,90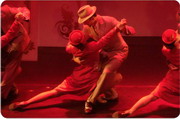 TARIFAS:

Ticket Show: USD 97,90 USD 59,90*


Dinner Show: USD 134,90 USD 89,90*


VIP Show: USD 200 USD 174,90*


Dinner Show: USD 260 USD 249,90*



*Traslado HACIA el show, regreso provisto por el tango show. Promoción limitada y acorde a medio de pago.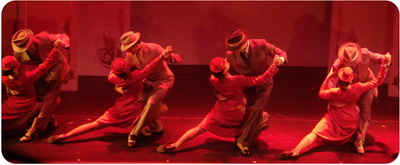 Información básica:

Horario: 20,30 pm cena, 22.10 pm show
Pick up: Gratis para hoteles en San Telmo, Recoleta, Palermo, Madero y Zona céntrica.
Duración: 1,30 horas
Pago: $Arg, Tarjeta de credito, US$, Euro. NO envía dinero por adelantado, paga en el lugar del show.
Orquesta: 5 músicos en escena
Cantantes: 2
Bailarines: 10
MESAS INDIVIDUALES


Acerca de El Cafe De Los Angelitos Tango Show:
El nombre se debe a un sarcasmo acerca de la calaña de gangsters que solían reunirse en el lugar en los 1890's, y en los 20's Carlos Gardel el más importante cantante de tango de todos los tiempos, firmó aquí su primer contrato con un sello discográfico. El lugar está totalmente renovado como si fuera un pequeño teatro. Un hermoso Café al frente, con brillantes vitrales y luciendo las baldosas originales en el suelo, invitan a llegar temprano al espectáculo para estar allí y disfrutar de la vida.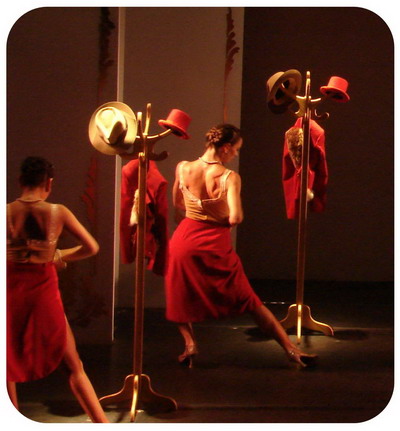 El show es uno de los más sensuales que pueda verse, he show is one of the most sensuals in town, con un esmerado vestuario de prendas muy sugestivas. Lleno de ritmo, la joven orquesta está preparada para tocar tanto los clasicos tangueros como music hall. Una mención especial para los cantantes, y sepa que Usted verá a la unica cantante que además ¡Baila!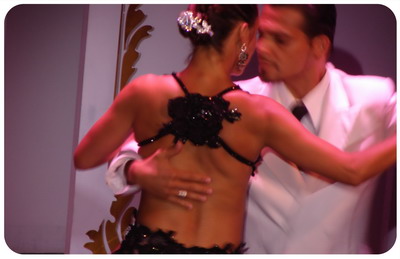 El escenario es en un blanco puro que se viste con luces suaves una decoración móbil muy creativa. Los bailes en grupo son extremadamente exigentes y coordinados.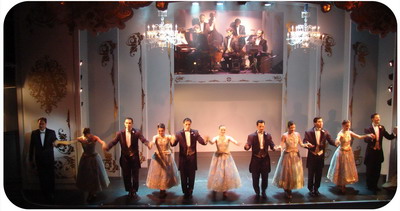 El menu toma un desafío: Esta gente a elegido un menú gourmet con un gusto exquisito, sugerencias son la tarta de tomates y los ravioles de langostinos y salmón rosado sobre coulis de mariscos.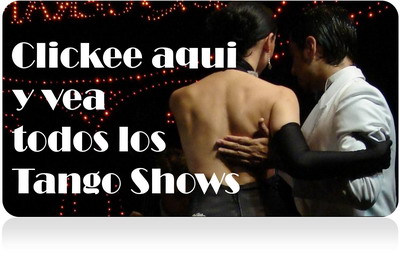 Los-Angelitos-tango-show-buenos-aires