ESQUINA CARLOS GARDEL
DINNER + Show + PRIVATE Transfer in US$ 79 US$ 64,90

Couple at Esquina Carlos Gardel
Ticket Show: USD 39,90*


Dinner Show: USD 140 USD 64,90*


VIP Show: USD 64,90*


VIP Dinner Show: USD 104,90*



*Private transfer to the place, and transfer back will provided by the standard Service of the Tango House. The offer is according to payment method but you will always get the best deal.

Esquina Carlos Gardel Dinner Show plays in a new theater its Tango show which is the most chosen by the public, with two styles of Tango, at the Carlos Gardel Tango Show Buenos Aires there are six Tango world champions on stage and it is done in one of the most beautiful venues of Buenos Aires.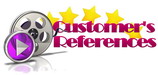 Basic Information for Esquina Carlos Gardel:
Schedule: 8,30 pm dinner, 10.10 pm show
Pick up: Free for San Telmo, Recoleta, Madero and Downtown (Aditional charge for Palermo).
Duration: 1,40 hours
Pay in: $Arg, Cards, US$, Euro. Rates shown have a discount
Orchestra: 6 musicians on stage
Singers: 2
Dancers: 14
Guitar Players: 2
About Esquina Carlos Gardel Tango Show:
This nice Theatre decorated like Belle Epoque times honours his most important visitor: Carlos Gardel, the top Tango Singer, who spent many nights in the place when it was a cabaret.
The show is a perfect merge of Stage Tango and Tango to Floor, supported by a powerful orchestra runned by a violinist lady that will charm you. Dancers does both styles perfectly, as couples as when they do group plays. The singers and the guitar players are also spectacular.
This is one of the most accurate and authenthic Tango Shows of Buenos Aires. The Service is absolutelly dedicated and friendly but also educated. Tasty food specially this ones we suggest: Cream soup of fine asparagus tips, Trout with Martini cream, and Bonbon covered in almond crisp, but you can also can order empanadas and chorizo beef. Scroll down to see the full menu!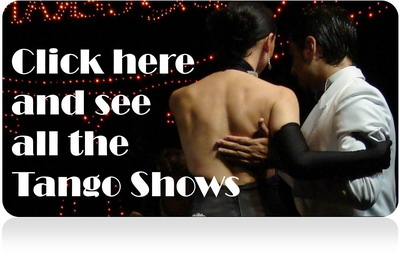 Full menu for Esquina Carlos Gardel Tango Show in Buenos Aires
Starters
Hot appetizers
Soup of fresh vegetables joined by a focaccia.
Empanadas at homemade style (local turnovers baked and filled with chopped meat)
Mix of roasted vegetables, cured ham, bocconcini, and black olives, all seasoned with almond pesto
Aromatized soup of corn paste with thyme
Prawn from Patagonia, wrapped in bacon joined by tomato tartare and a cream of coconut (Exclusive for Vip Menu)

Cold appetizers
Carpaccio of tenderloin with fresh rocket salad, vinagrette of lime, sheets of cheese, crystallized tomatoes and capers
Rolls of Mozzarella di bufala on seasoned Parma Ham, petals of fresh tomatoes and olive basil
Tartara of Crab in cous cous of guacamole and sarmoriglio sauce on three citric sauces
Main courses

Angus baby beef nicelly grilled and sided with browned potatoes in rosemary butter
Angus cattle sirloin strip steak, joined by cherry tomatoes and rissole potatoes
Filled farm chicken with potato mousseline, roasted peppers and barbecue sauce
Grilled farm chiken thighs with lemon and risole potatoes in herb butter and warm cherry tomatoes
Fish of the season on nori seaweed risotto, black olive powder and mango sauce
Pork marinated with coleslaw and salad of scallion
Penne rigate with crudaiola sauce and bocconcini
Atlantic salmon with almond-flour, portobello mushroom sheets and pickled lemon butter (Exclusive for Vip Menu)
Angus roasted sirloin steak , potato puff-paste and butter of tomatoes and chillies (Exclusive for Vip Menu)
Desserts

Chocolate mousse with caramel decorations
Samples of Argentinean traditional desserts: Vigilante (meaning caretaker police): slice of cheese over a slice of sweet potato jam plus a mini homemade custard with dulce de leche (soft caramel) plus a gelato with garrapiñada (roasted caramelized almonds)
Chocolate mousse on breton biscuit and pistacchios syrup (Exclusive for Vip menu)

Beverages
Water, sodas, beer & Coffee
San Felipe Wine (red or white)
Rutini Cabernet Malbec (Exclusive for Vip Menu)
Rutini Sauvignon Blanc (Exclusive for Vip Menu)
Glass of sparkling wine for a toast (Exclusive for Vip Menu)
Esquina Carlos Gardel Tango Show Buenos Aires