Buenos Aires's Tango World Champions are dancing at El Querandí Tango Show
The prestigious house of San Telmo El Querandi Tango Show is proud of its dancers: Cristian Palomo and Melisa Sacchi had won the Buenos Aires Tango World Championship 2016.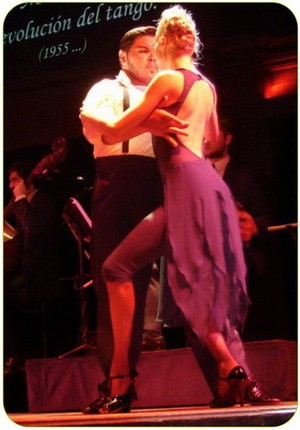 Buenos Aires's Tango World Champions are dancing at El Querandi Tango Show
As soon Cristian Palomo listen the his number as winner of the contest, felt down and started to cry. His partner Melisa picked him up and they hugged –again- to celebrate together. They had been hugging in a Tango dance for the last four years. The were living in distant areas of Buenos Aires when they met in a "milonga" at San Telmo. Cristian was an experienced dancer in other rhythms and was just starting Tango, Melisa in the other hand had been dancing from the last 15 years. But "chemistry" is simply that; they decided they wanted to dance together and they spent the next four years dancing, being almost immediately hired by El Querandi Tango Show. In 2015 they were the runners up, this year, they beat the other 39 couples form all around the world (Korea, Russia, Italy, Colombia, Venezuela, Japan) and got the award.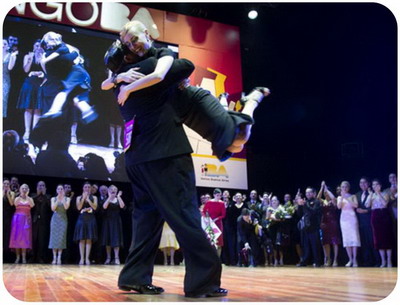 The category they won is the most appreciated, named Tango-to-floor, and is based on improvisation, no choreographies no safety, just composition, or better expressed, just "connection" to make the partner know what is the next step in less than half a second. "I've got many teachers and all the good ones told me that Tango must be danced with this" says proudly Cristian Palomo while touching is heart "and of all my good teachers, the best one is my fellow partner Melisa!" You can enjoy their connection for celebrate and for dance here:

The Buenos Aires Tango World Champions 2016 are dancing almost every night at El Querandi. There they use as the stage as the picturesque bar, original from 1920. The place is as little as cozy with a wide tasty menu, selected wines and always good seats, plus an amazing quartet. You can see this show and enjoy the best Tango of the world in San Telmo. SEE MORE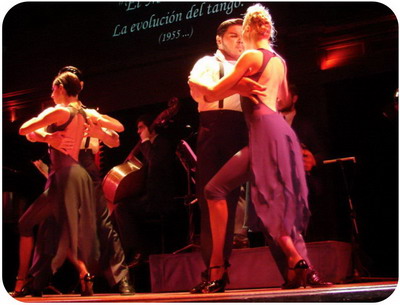 Credits:
Picture 1: La Nación
Video 1: Jose Paulo Santos
Picture at El Querandi: TangoShowBuenos Aires.com
El Querandi Tango Show Buenos Aires